Click on the Missing Attendance Notification.
Send missing attendance notification, if its set to yes, then they received the missing attendance notification.
To add new notification, click on the New Notification.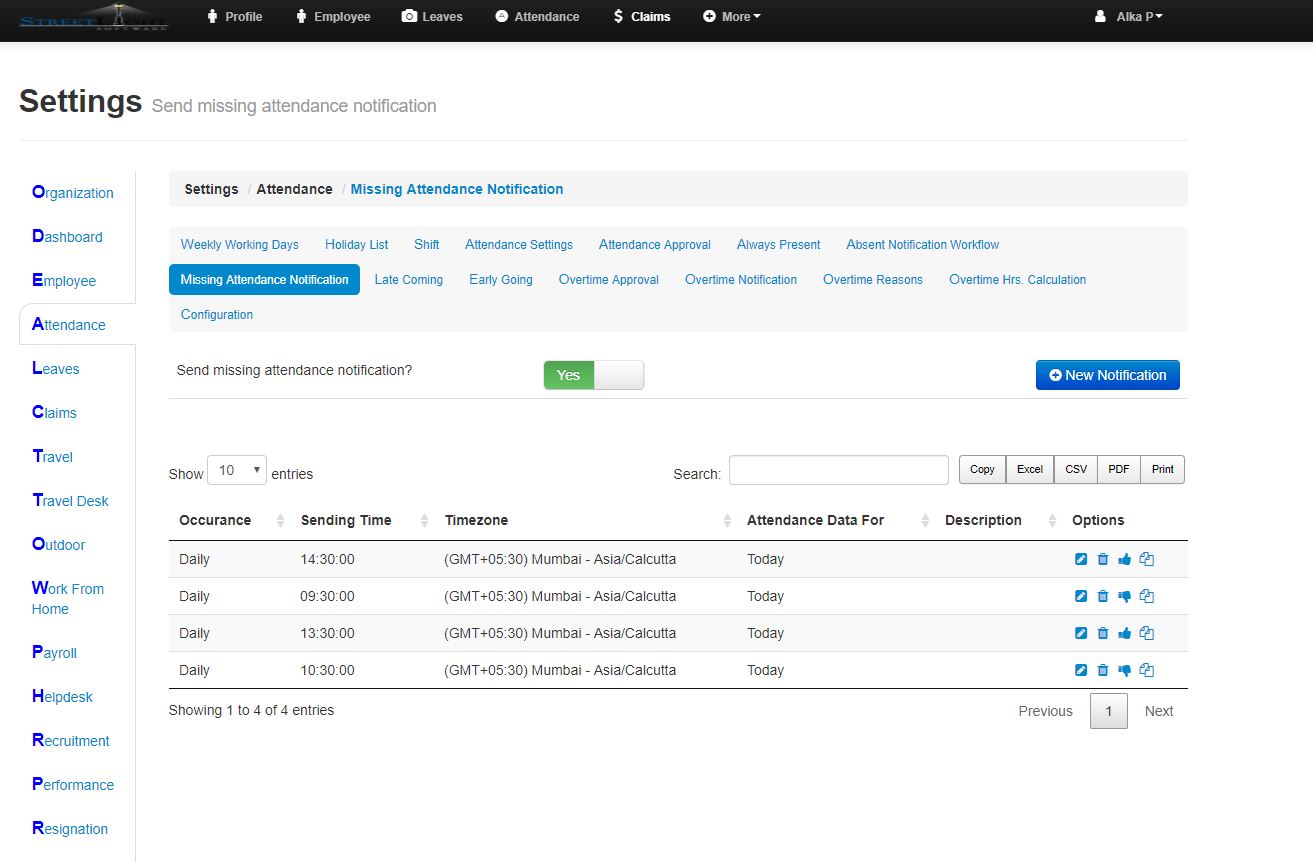 After clicking on New Notification you will get the below screen.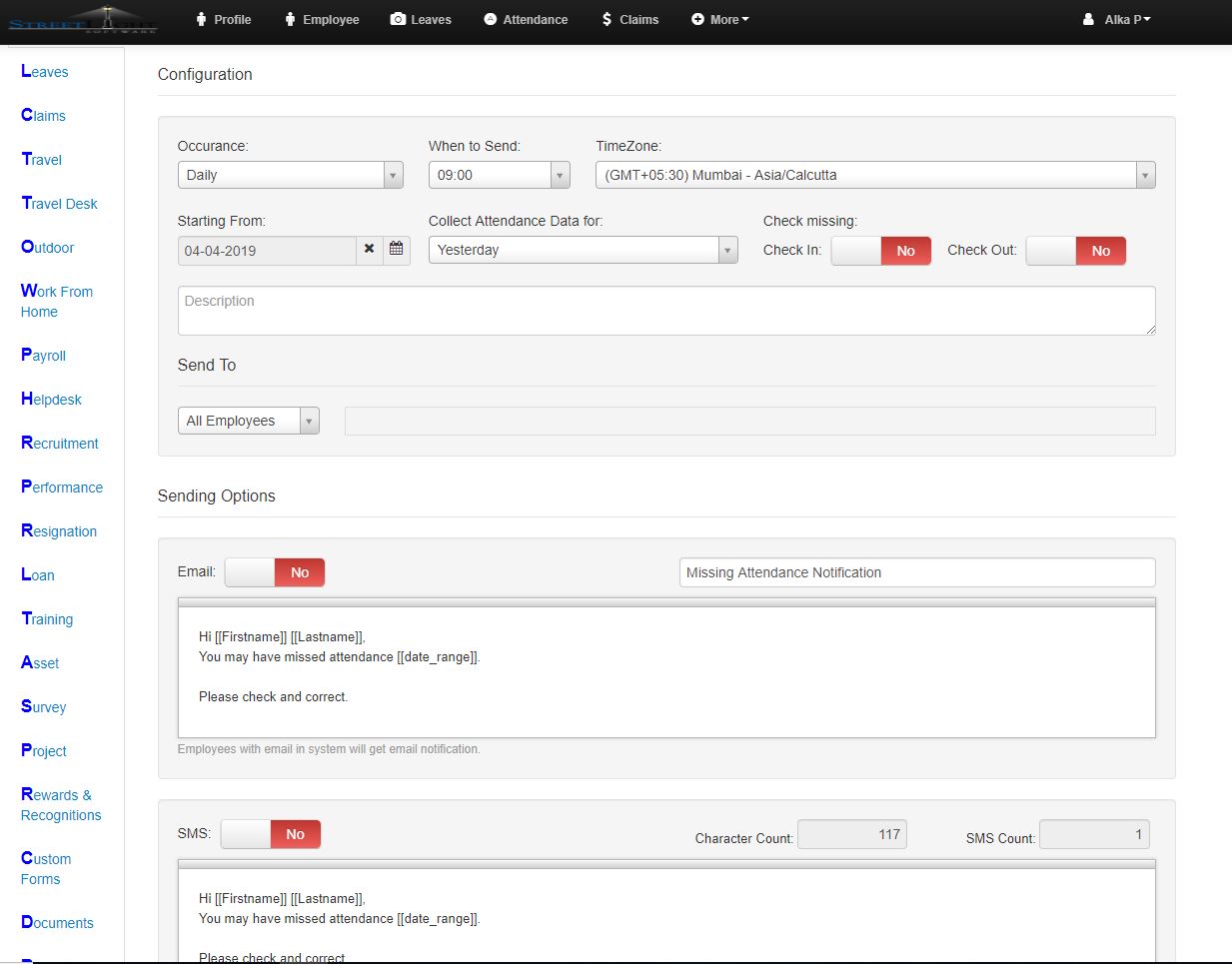 Fill the above detail i.e Occurrence, that you want daily,monthly,quarterly..etc. select it from drop down list.
Select the time in when to send and particular time zone from drop down list.
Select the date in starting from and collect attendance data for.
Send To, Here you can select the option from drop down list, that whom you want to send the notification i.e for all employees,region,branch,product,department,….etc.
You can also select the sending option that is by email or by sms or App notification.
The employees with email in system will get email notification.
And the employees with mobile number in system will get the sms notification.
Employees with registered mobile devices with system will get app notification.
Here you can also define the content of the email,sms or for app notification.
And to save the changes click on the Save button.