Click on Setting then Attendance and then Always Present.
The employees in always present list are not required to do Check In and Check Out.
They will be always present without check in and check out.
To add new employee in Always Present list click on the +Add New Employee.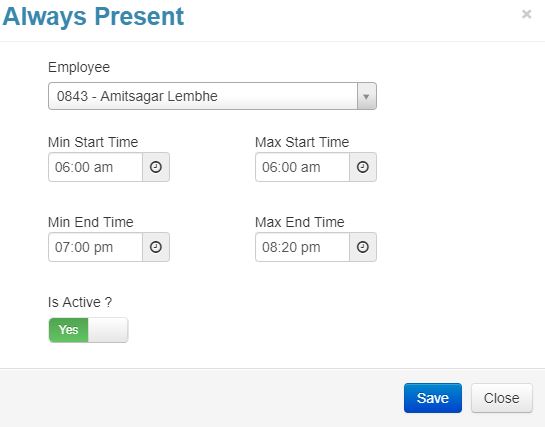 To save the changes click on Save button.