Click on Jobs
The Dashboard will be opened
In dashboard you can see the number of jobs opened,Requisition Details(Location,company,address)
Number of applicant apply, number of applicant got selected and number of applicant got rejected
And also the details of scheduled interview(Requisition No,Applicant Name,Interview Date,From time,To Time,Location and Action).
Now click on Jobs.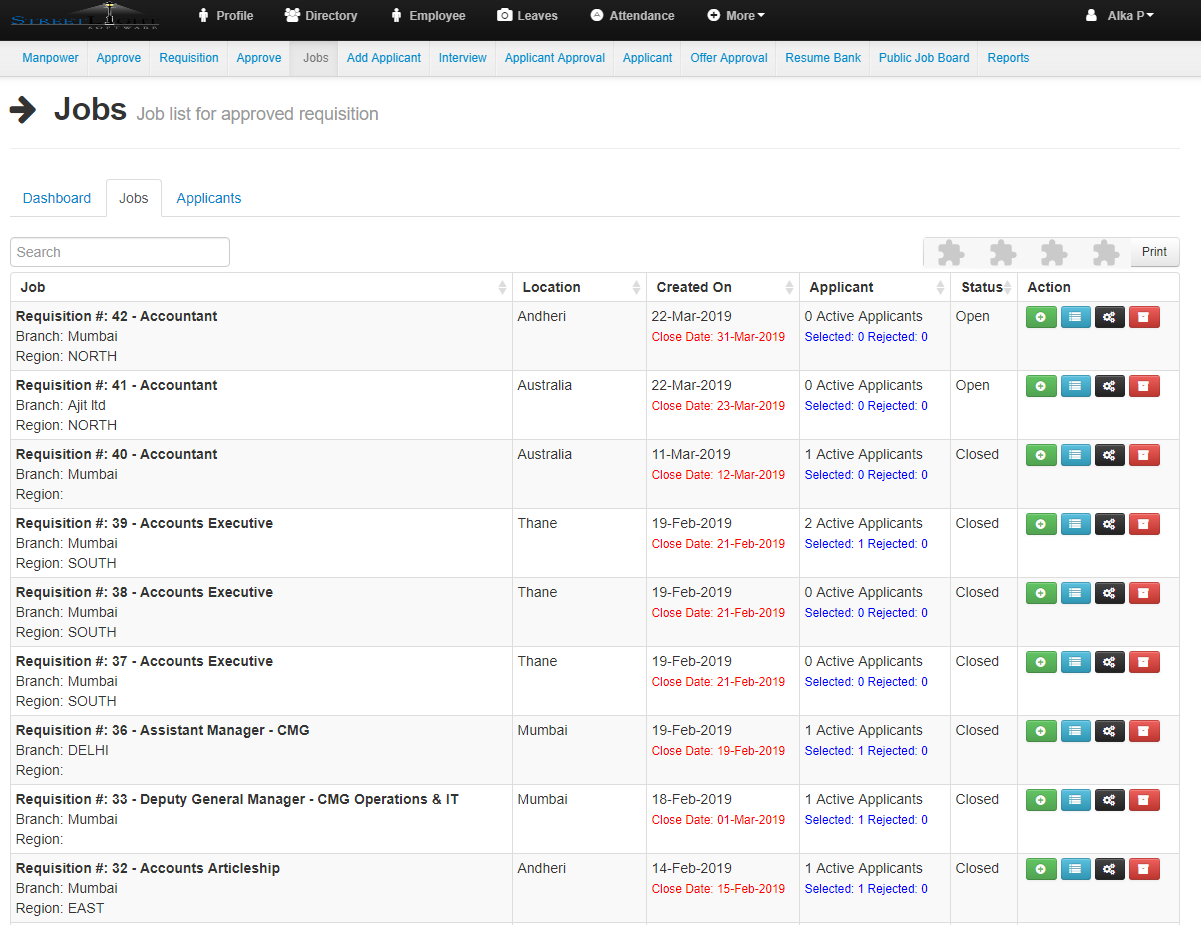 In this you can see list of all the jobs.
Now click on Applicant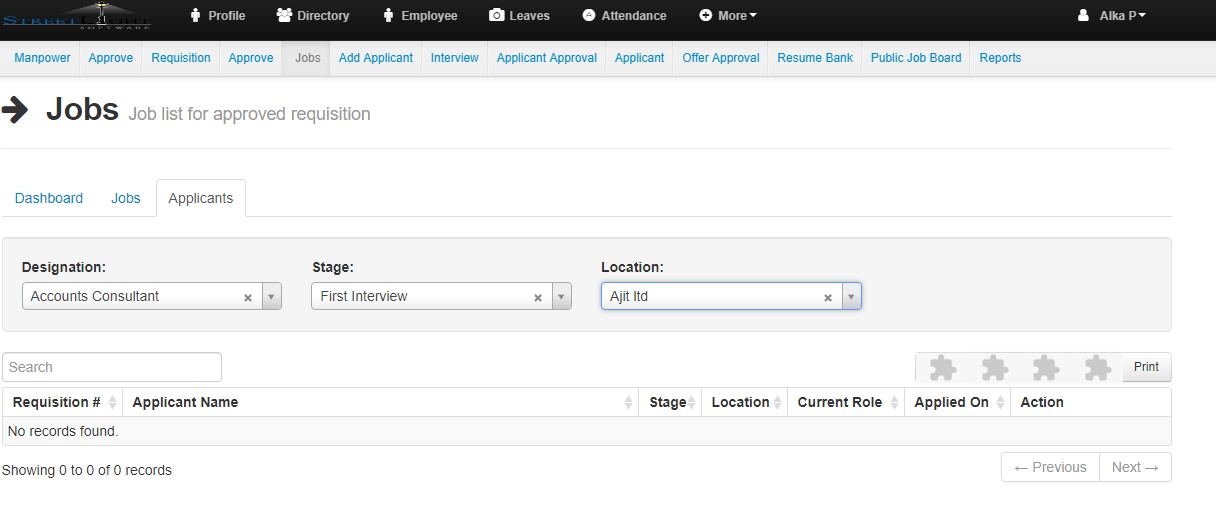 After selecting the Designation,Stage and Location. you will get the detail list of applicant.