Click on the Approve
Here you can see list of employees request for the Requisition.
 To Approve the Requisition click on Approve button.
To Reject the Requisition click on Reject button.
Now click on History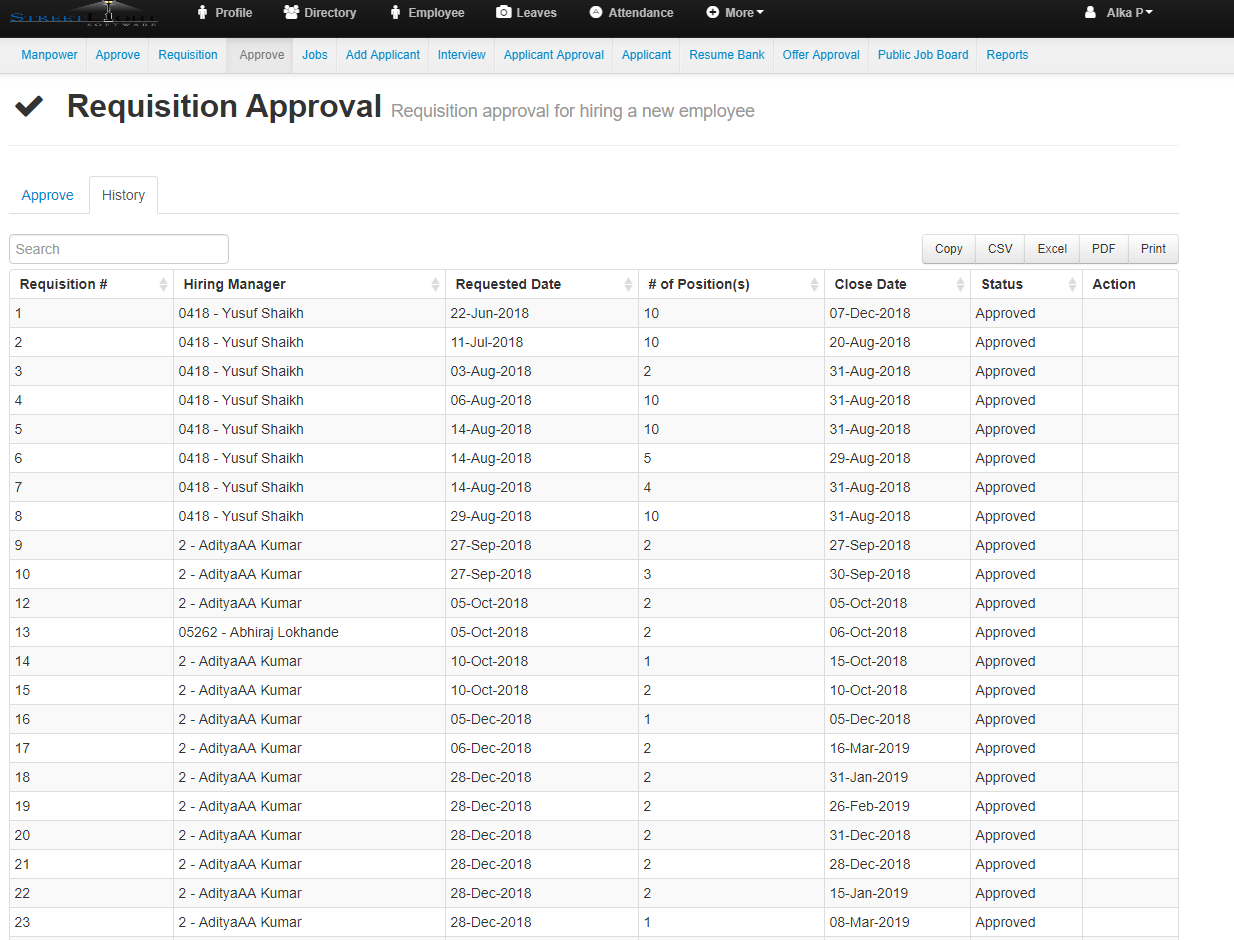 It shows the list of all the Requisition Approval
That include Requisition Number,Hiring Manager,Requested Date,Number of Position,Close Date,Status and Action.