Click on Attendance Summary.
To process attendance select the period and status must be unlocked.
Now click on process attendance button. In case of missing employee in process attendance, you must have to click on Add missing employee button.
Then click on process Attendance button.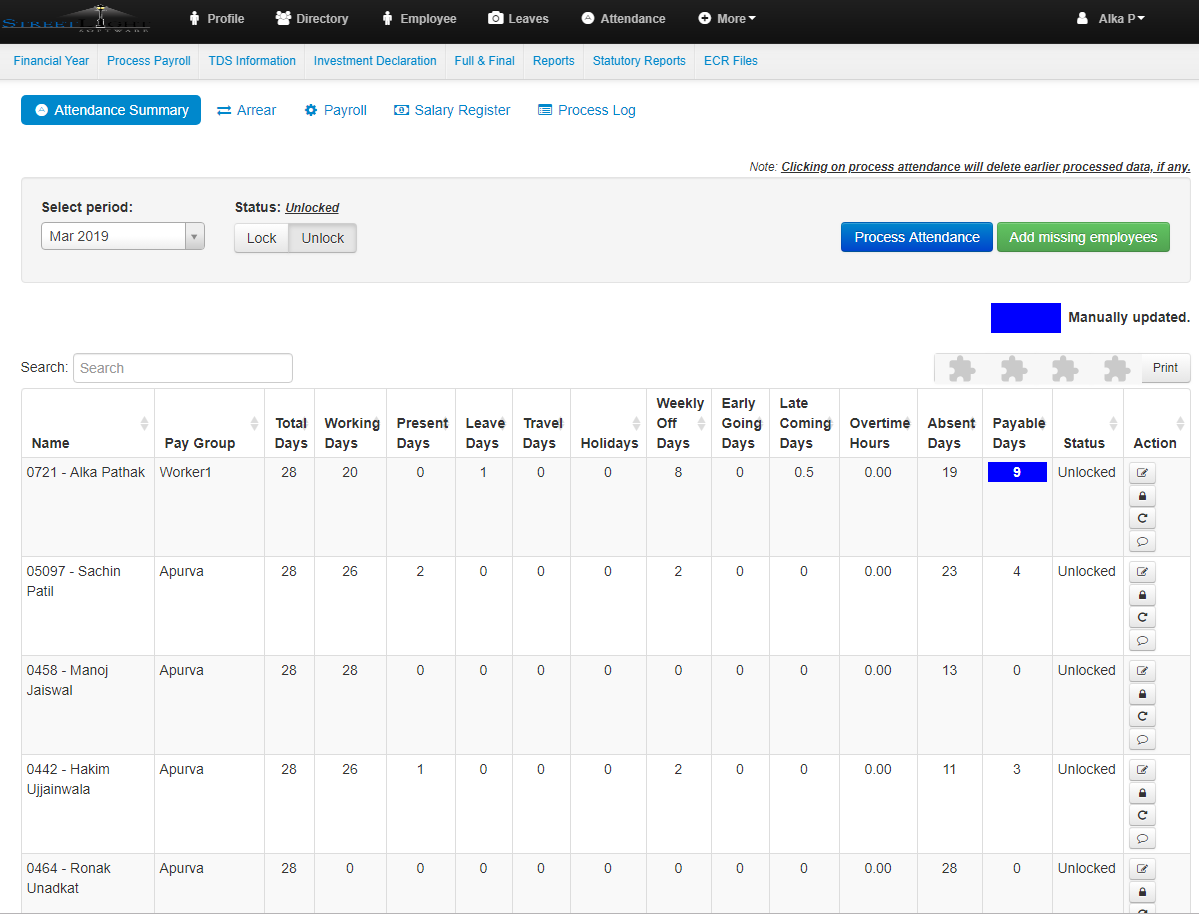 To make changes in payable days first must be unlock the attendance summary status.
Then select the employee in which you have to make the changes and click the pen icon.
Make necessary changes in payable days and click on Save button.
The manually updated payable days will be shown in blue colour.