Here you can mention the weekly working days by clicking on the checkbox.here you can also set the particular day is half day.
For example your working days is Monday to Saturday and Saturday is half day then the setting will be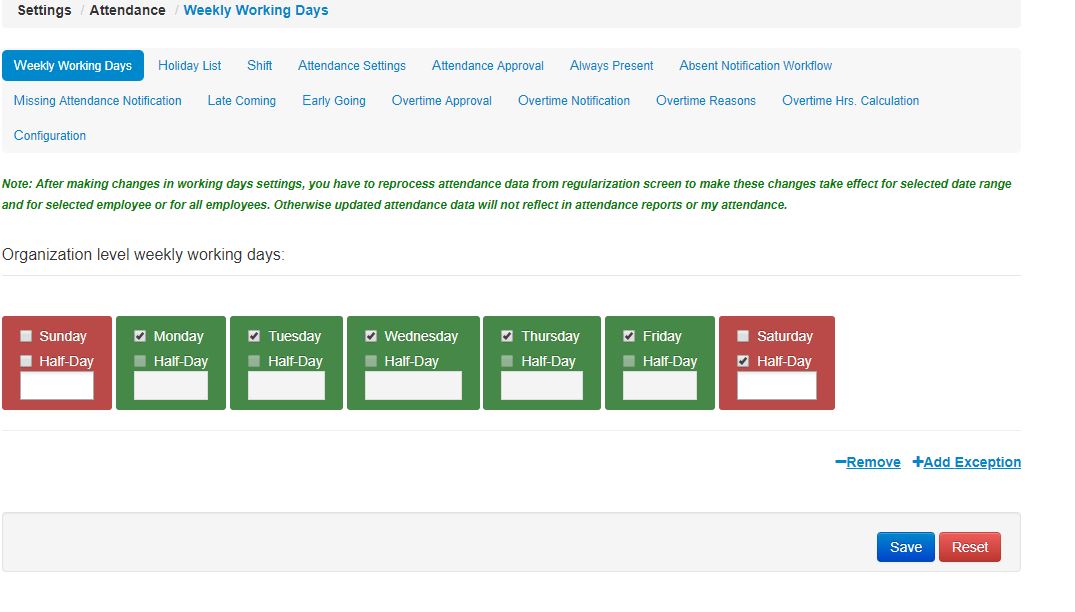 To save the setting click on the Save button.
You can also add exception criteria for particular branch,division,department,employee,region…etc. by clicking on the +Add Exception button
And to save the changes click on the save button
You can also remove the exception by clicking on the -Remove button.