With the help of Report Designer, you can create reports according to your requirements.
You can chose any modules and fields you want to display in the report.
To create report, you have to click on New Report button.
You can also see the list of reports as shown in figure below.
You can edit by clicking on pencil like icon, delete by clicking on delete icon and deactivate by clicking on thumb symbol.
After clicking on New Report button, following form will get open.
Fill the details and click on Next button.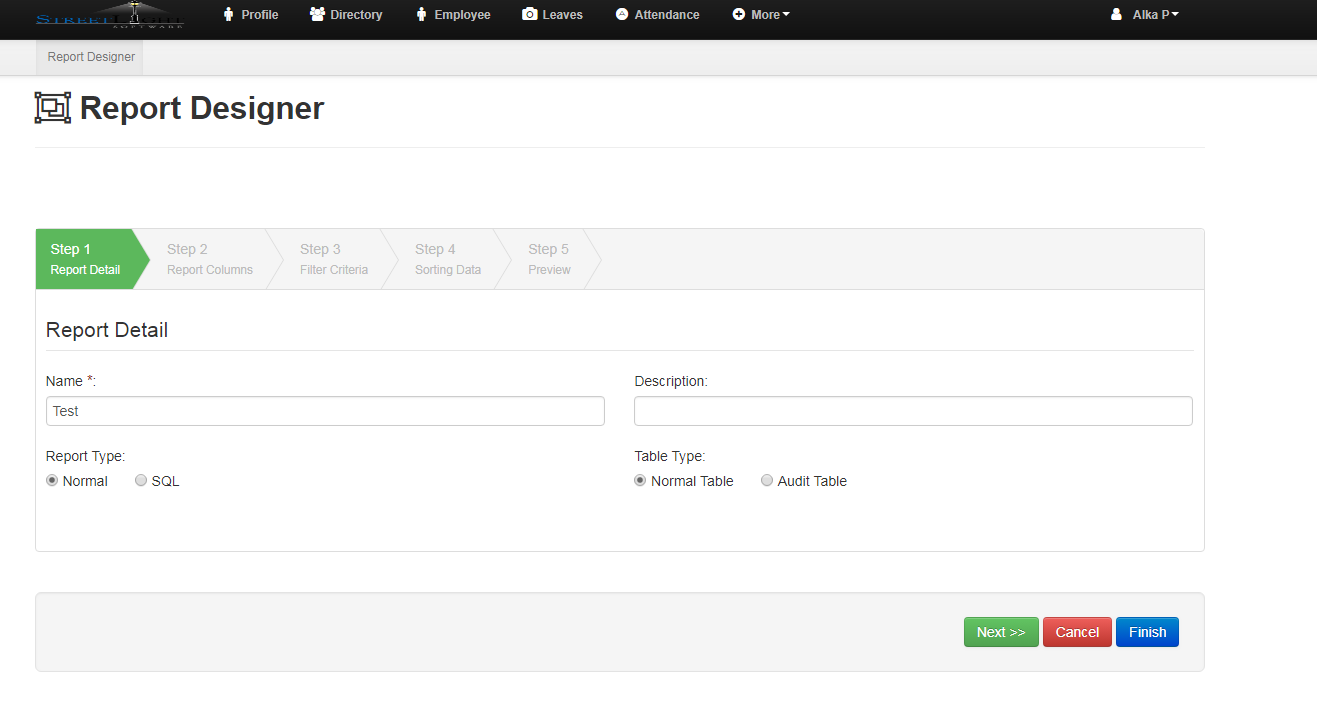 Select module, submodule and tick mark on the checkbox which columns you want in your report.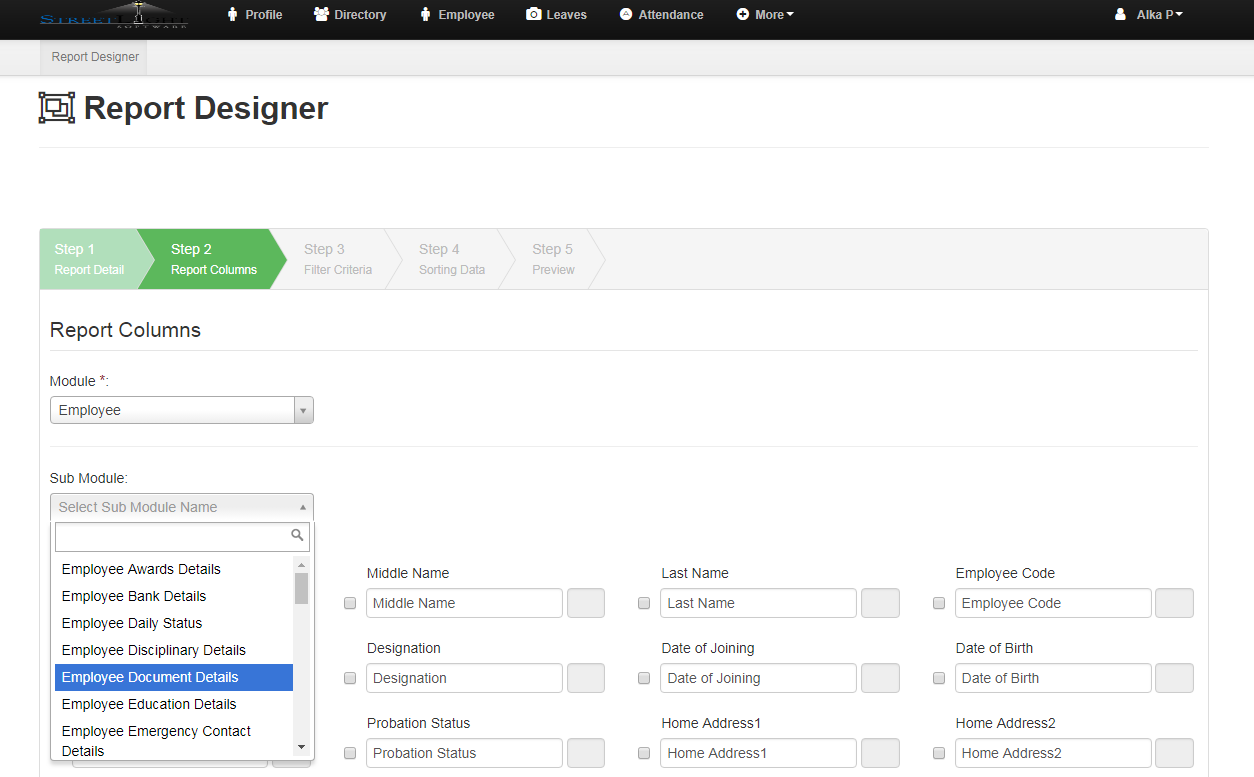 Select which filters you want to display to search records.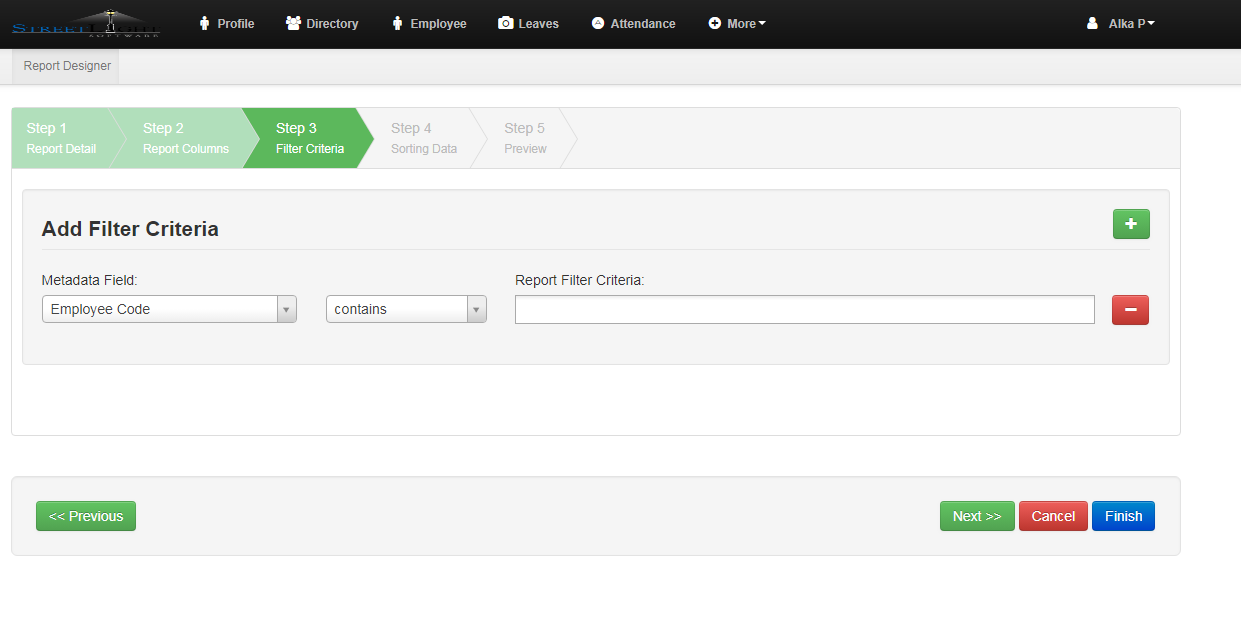 Select whether you want to display records in ascending order or descending order as shown in figure below.
Select you want to sort data using employee code or employee first name or any other column.

Click on Preview button.
Click on Finish button
You can view report in custom reports. For example, report created about employee module then we can see customized report in Employee – Reports- Custom.