Click on Pre OnBoarding History.
Here you can get the pending,in progress,completed and on hold records of Pre OnBoarding.
For example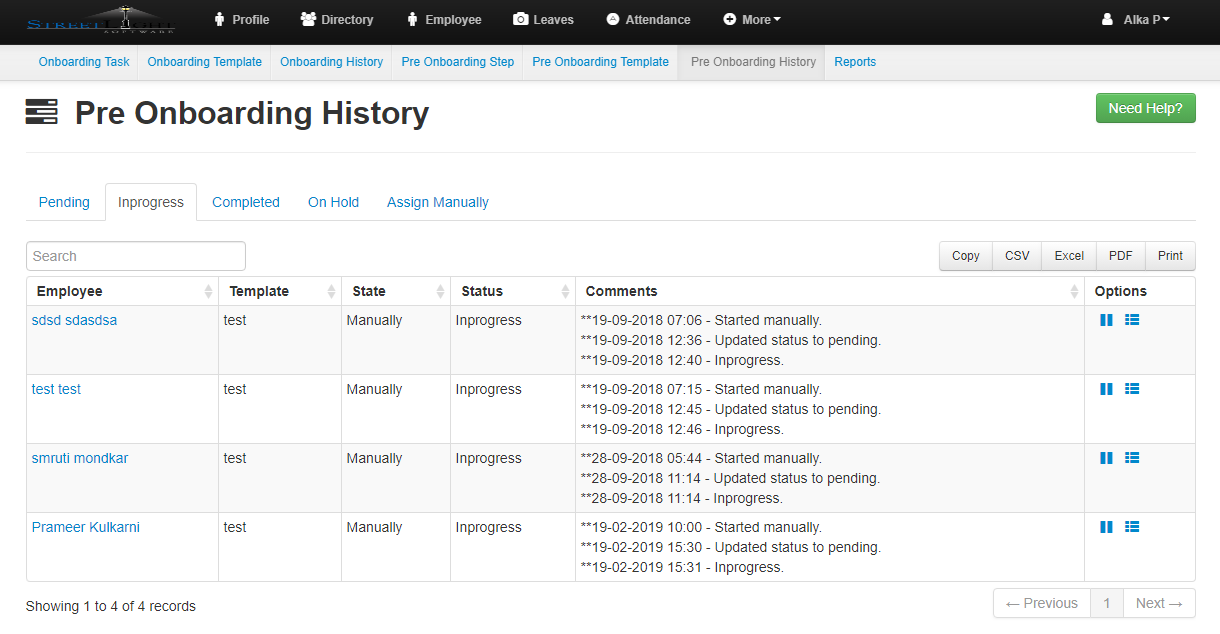 This is the in-progress Pre OnBoarding History.
To assign manually click on the assign manually
you will get  the below screen.

Fill the details and click on assign manually button.