For returning the asset the particular employee can only return the asset from his /her account.

Go to Asset Menu (From Employee Account)
Select the Allocated Tab ,here you will get the all asset record which is allocated to you.
Here you can select the date on which you want to return the asset.
Click on "Return Asset".

After that Admin will receive request for returning an asset.

Go to Return sub menu and click on Return tab.
Enter the Receiver's Comment.
Click on "Approve" Button.

Return history tab shows the all the details of all the employee who has returned the asset and has been approved from the admin.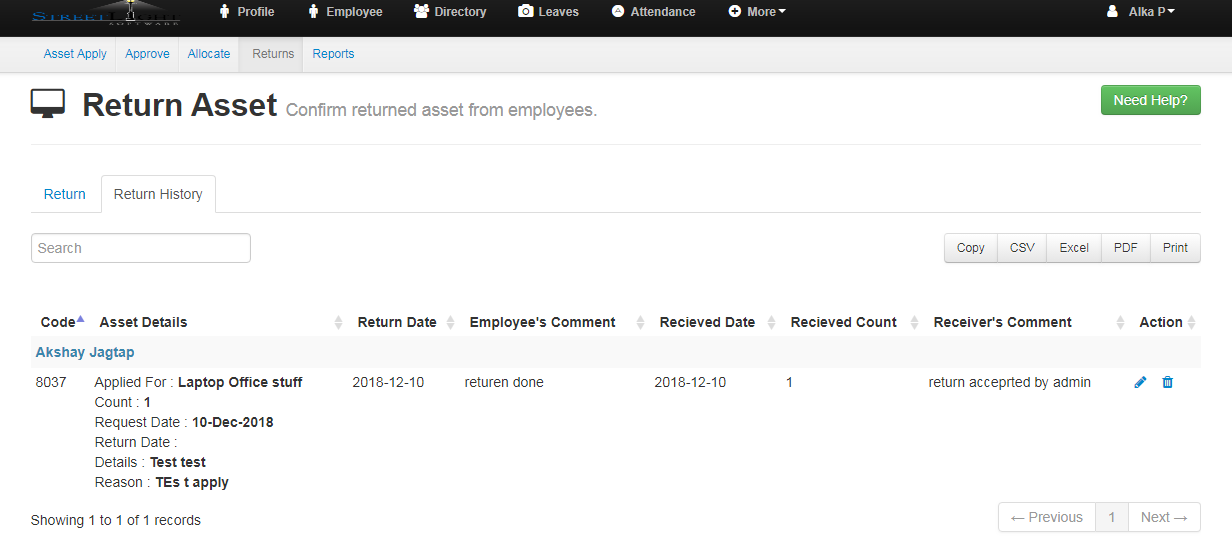 You can click on "Pencil symbol" if you want to Edit or update the record.
"Cross symbol" is used to Delete the record .